Live Chat Features Tour
Discover Livesquare's Strength & Core Features
All
Widget
Dashboard
Delivery
Integrations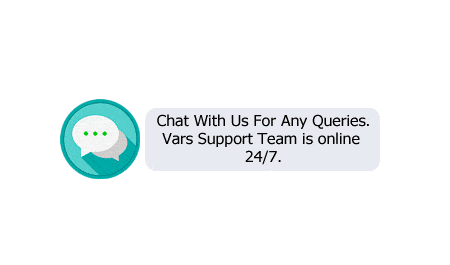 Customizable Chat Buttons & Chat Widget
Configurable Chat Buttons & Chat Widgets To Match Theme Of Every Website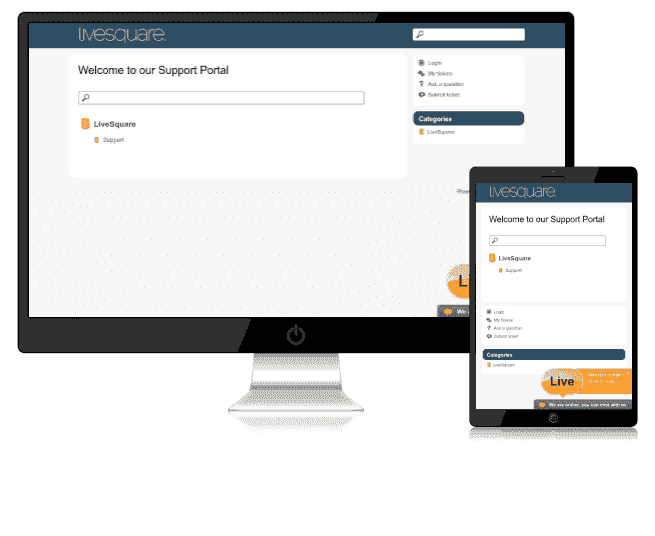 Visitors Portal
Visitors Can Easily Track All The Conversations With Our Agents On Visitor's Portal And View/Search Complete Conversations.
Customisable Contact Forms
Install LiveSquare Contact Forms & Track Submissions On Leads Dashboard
Highly Customizable Fields & Designs for Contact Forms.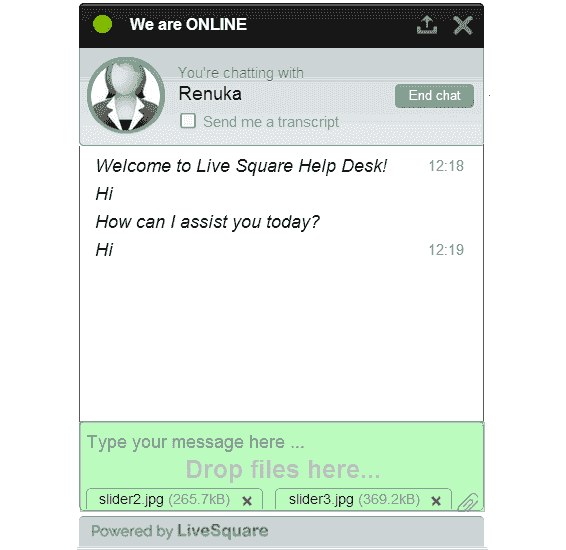 Transfer Files In Both Directions
Agents & Visitors Can Send Files To Each Other By A Simple Drag & Drop.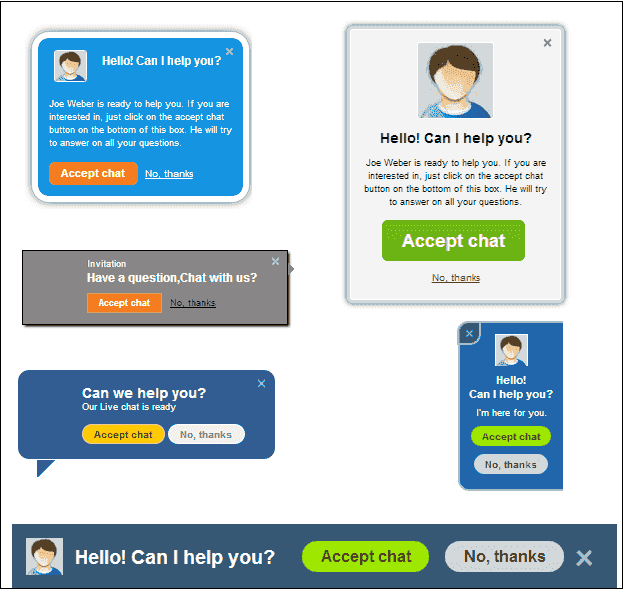 Custom Invitations To Live Visitors
Proactive Rule Based Invitations To Visitors For Initiating A Chat.
Customizable Invitation Messages Are Triggered Based On Rules Inviting Visitors To Engage In A Chat.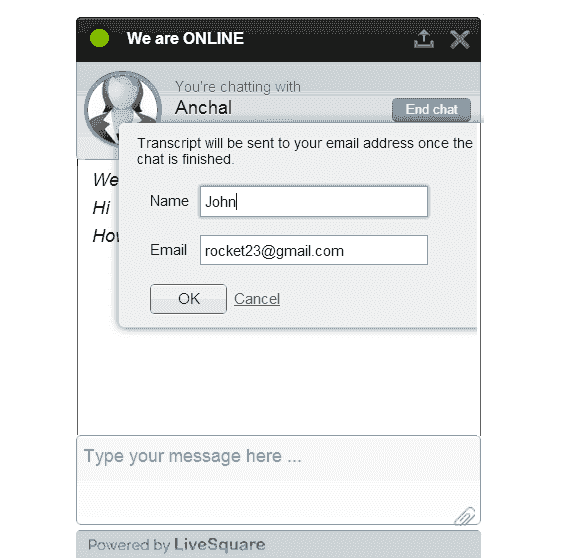 Send Transcript To Email
With The Click Of A Button You Can Send The Entire Conversation To Your Email Id For Future Reference.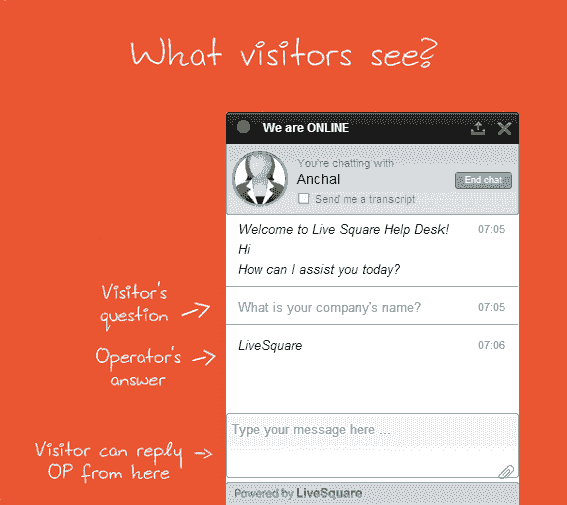 Easy To Type & View Chat Widget
Typing Long Sentences and Viewing Long Sentences Was Never So Easy While Chatting.LiveSquare Widget Retains Formatting Of Text And Provides Scrollbars To Move And View Data Easily.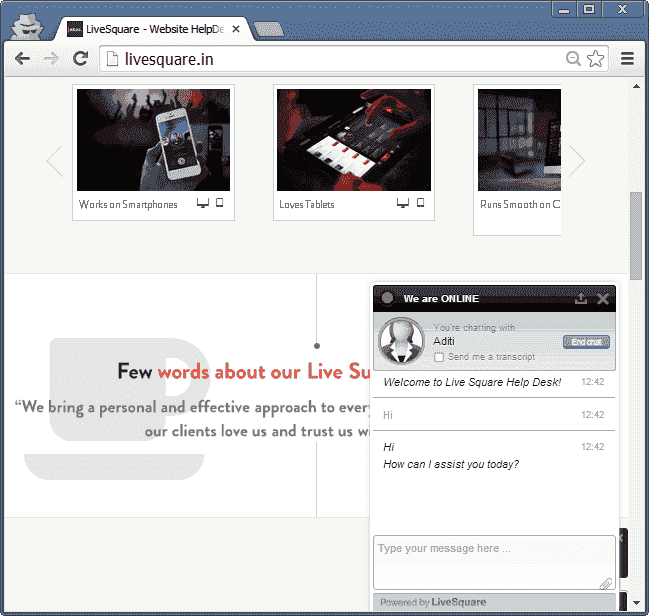 Embedded Chat Widget
Our Live Chat Widget Sticks To The Bottom Of The Screen.
Visitors Can Easily Scroll Browse Without Any Distraction From Our Widget.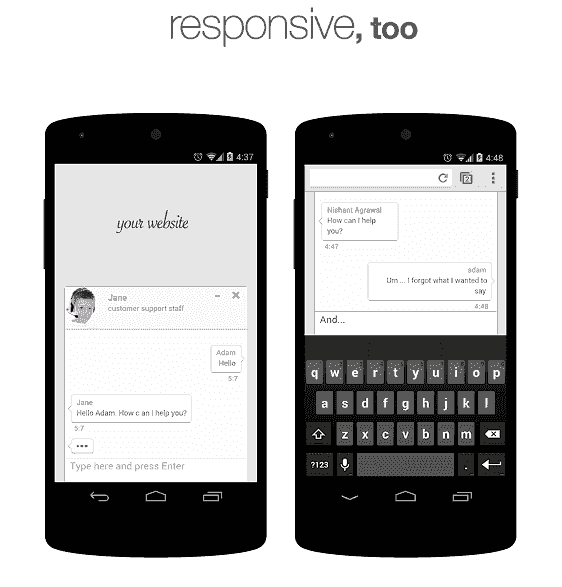 Responsive Live Chat Widget
Our Responsive Widget Works Like A Charm On Tablets , SmartPhones , PCs & Macs.This Is A Key Factor As 65% Of The Total Traffic Sources Through Smart Devices.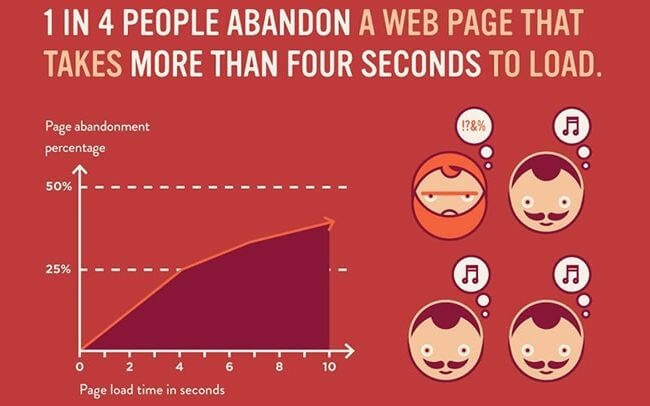 SEO Friendly Chat Button
Our Chat Button Does Not Load As Part Of Your Website.Once The Website Is Completely Loaded It takes Just Milliseconds.
This Does Not Add Up To Your Page Load Time.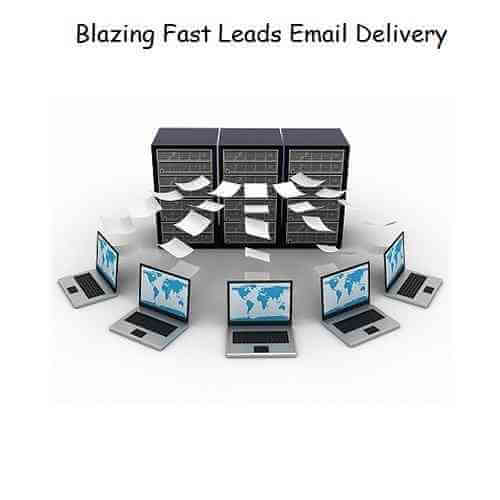 Instant Leads Notifications
As Soon As Our Operator Completes The Chat,Contact Details & Transcript Are Made Available On The Leads DashBoard.
Emails Can Be Configured To Shoot Out Contact Details & Transcript To Admin's Email Id Within Seconds.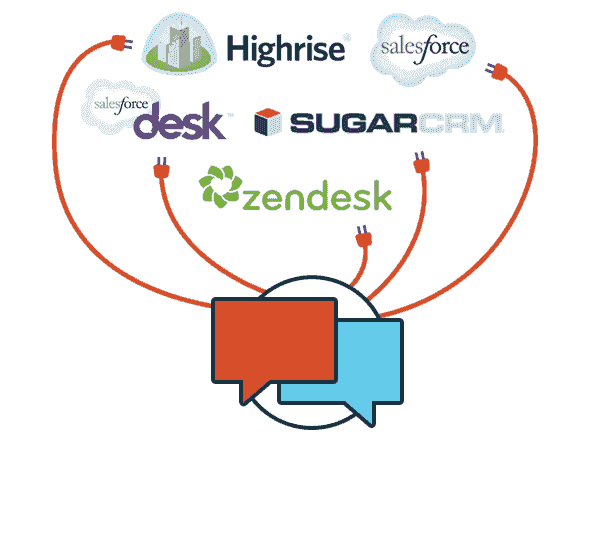 CRM Integration With Our API
Leads Generated Are Available Through CRM API Which Is Easily Configurable With Any CRM Application.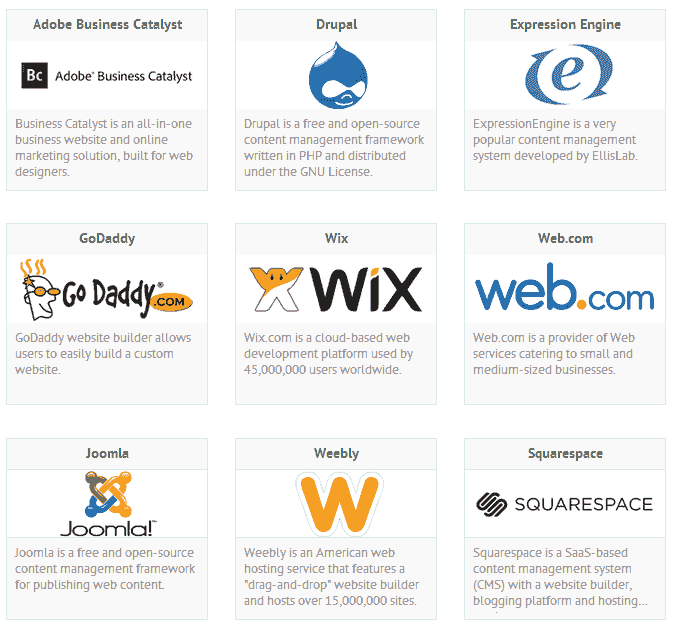 CMS Integrations
Integrate Our live chat button on any of the supported content management systems.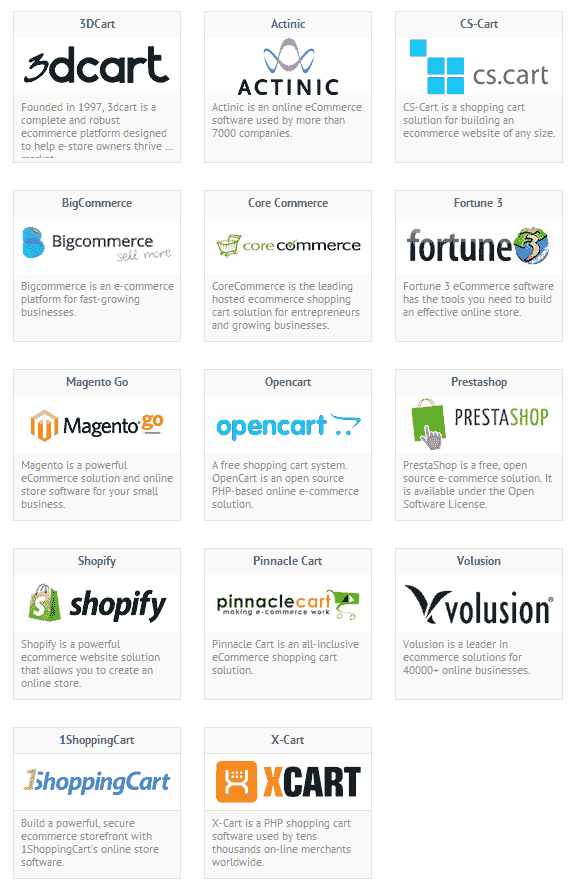 eCommerce Platform Integrations
Increase your sales and customer satisfaction by integrating our live chat button on your eCommerce platform.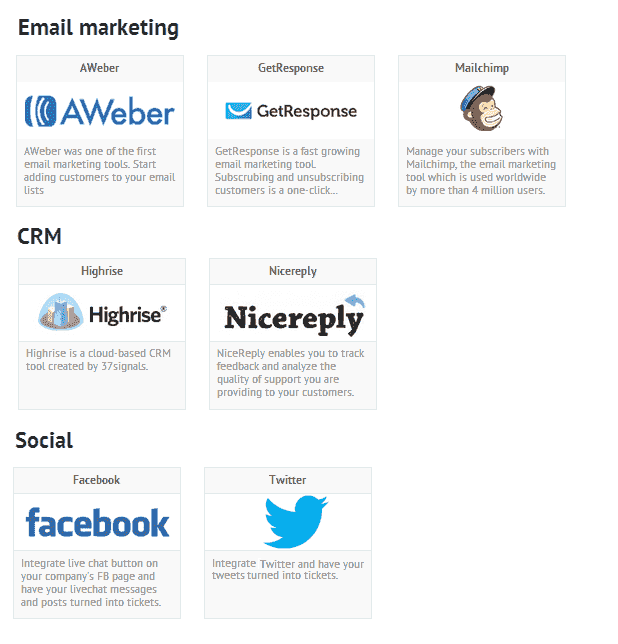 Social, CRM & Email Marketing Integrations
Our service provides seamless integration with several major Social,CRM & Email Marketing Tools.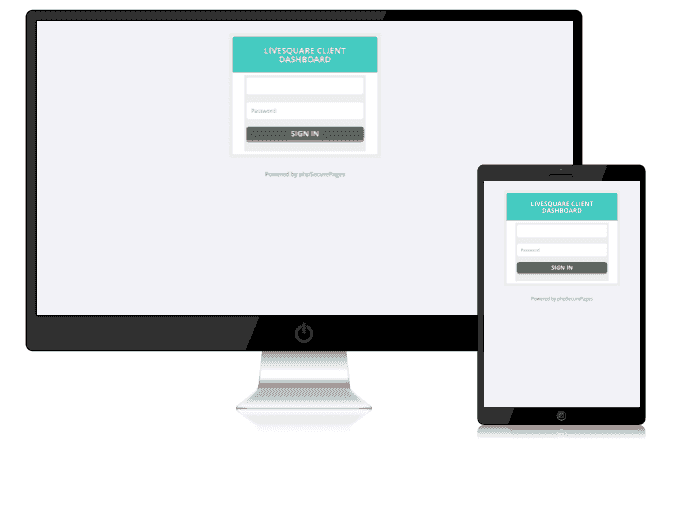 Responsive Dashboard
Our dashboard runs on Smartphones,Tablets,Desktop,Laptops,So you are in touch even when you are on the go .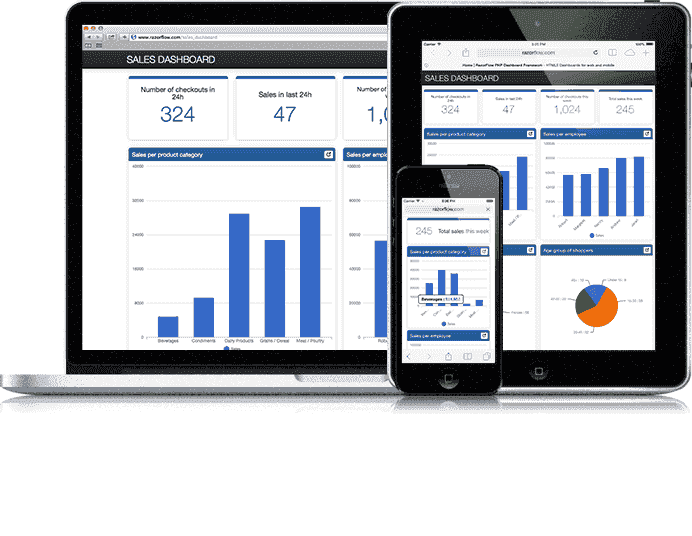 Detailed Leads & Inquiry Analytics
Checkout RealTime Analytics & Transcripts,This makes our process transparent to the client.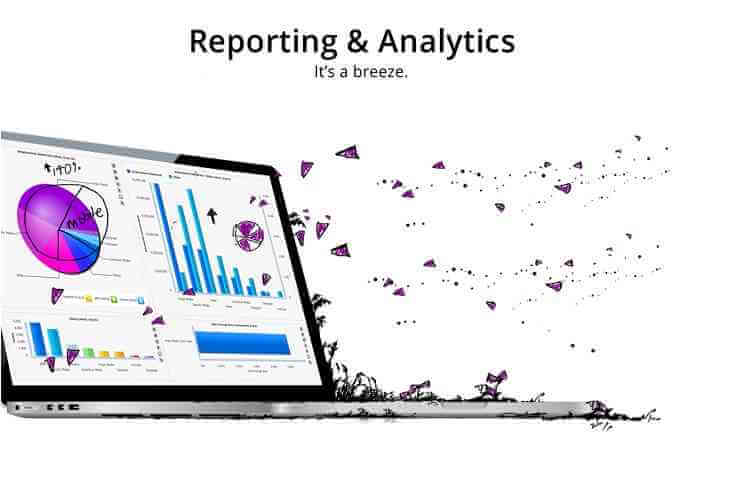 Reporting Grid
Analyse Leads,Inquiries & Transcripts in Real Time on the Reporting Grid or Export To Excel Within Seconds For Offline Viewing.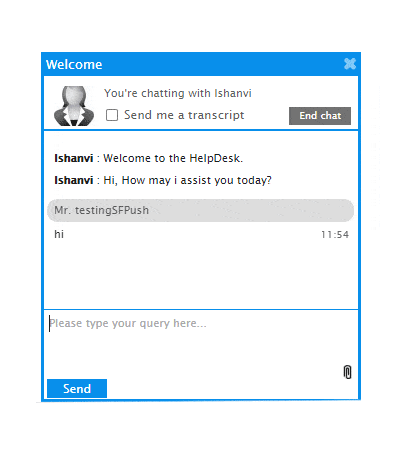 Amazing LiveChat Window Designs
Configure your live chat widget to match your amazing website design.
Customised Greeting Messages
Setup Customized Greeting Messages to address your visitors.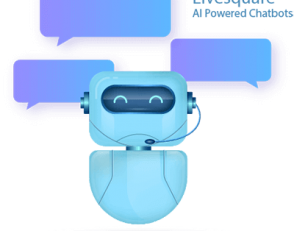 Monitor Performance & Up-time of your website and get Email Alerts in case of any issues with the website.